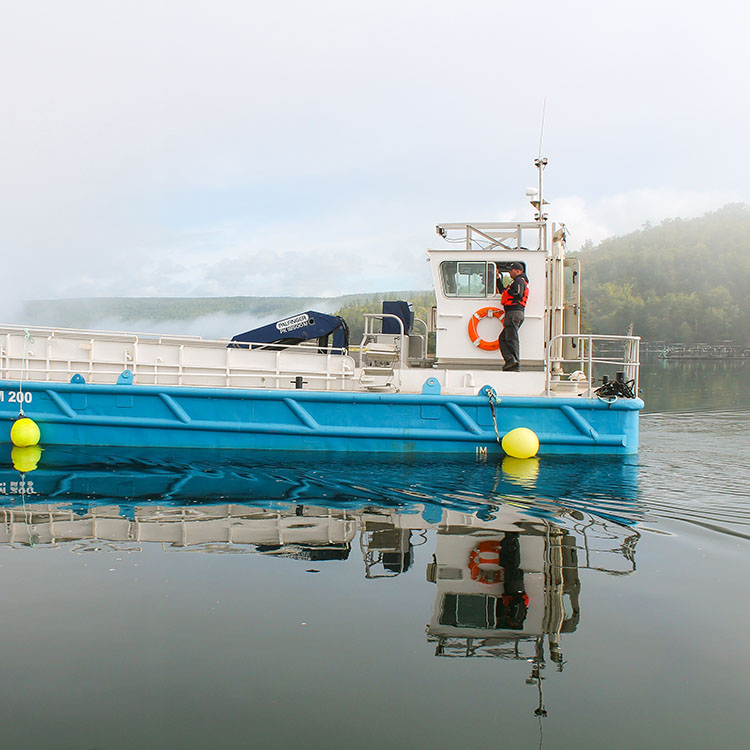 Since 2011, we've been focused and aggressive in our efforts to create self-generated revenue for our community.
With investments and quick growth in our commercial fisheries and aquaculture, First Alliance Security, The One Stop, gaming and more, we've taken critical steps to create a prosperous and stable future for our entire community.
In just 5 years, we've built a fully integrated trout aquaculture business that consists of a hatchery, farm and processing plant. Our seafood products are sold by the largest retailers in our region and are chosen for their superior quality.
Aside from creating hundreds of new jobs, we've re-invested these revenues into our community for housing and other necessary infrastructure, like roads, water, sewer, healthcare and resources for our elders and youth.