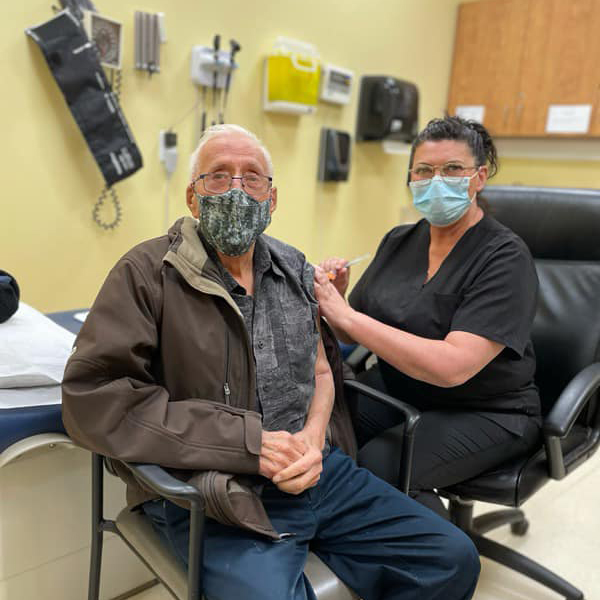 It's important that our community continues to follow Provincial Public Health Orders and guidelines to keep ourselves and those most vulnerable in our community safe. 
LOCAL RESOURCES
If you would like to speak to a therapist in community we have a few options:
Call the front desk and we will set you up to speak with someone.
HEALTH CENTRE
Mike MacInnis – Clinical Therapist
Chrissy Kelly – Clinical Therapist
We can also help you get connected with someone outside of community if you would prefer.
SCHOOL
Madonna Prosper – School Support Social Worker
MENTAL HEALTH MOBILE CRISIS LINE
902-429-8167 or TOLL FREE at: 1-888-429-8167
The Mental Health Mobile Crisis Team provides support for children, youth,
and adults experiencing a mental health crisis by phone 24/7 anywhere in
Nova Scotia.
MI'KMAQ CRISIS LINE
1-855-379-2099
The Mi'kmaq Crisis Line available to Mi'kmaq communities 24/7.
MENTAL HEALTH AND ADDICTIONS INTAKE SERVICE
1-855-922-1122
The Nova Scotia Mental Health and Addictions team can help if you are
facing a mental health or addictions concern. They are available to take calls Monday-Friday 8:30AM-4:00PM.
KID'S HELP PHONE
1-800-668-6868 or text CONNECT to 686868
Kid's Help Phone is there for you no matter what you want to talk about.
Available 24/7.
211 NOVA SCOTIA
211 is a free helpline that connects you with community groups, social
services, and government programs in your area 24/7. Support is available
in over 150 languages. Call or visit 211.ca.